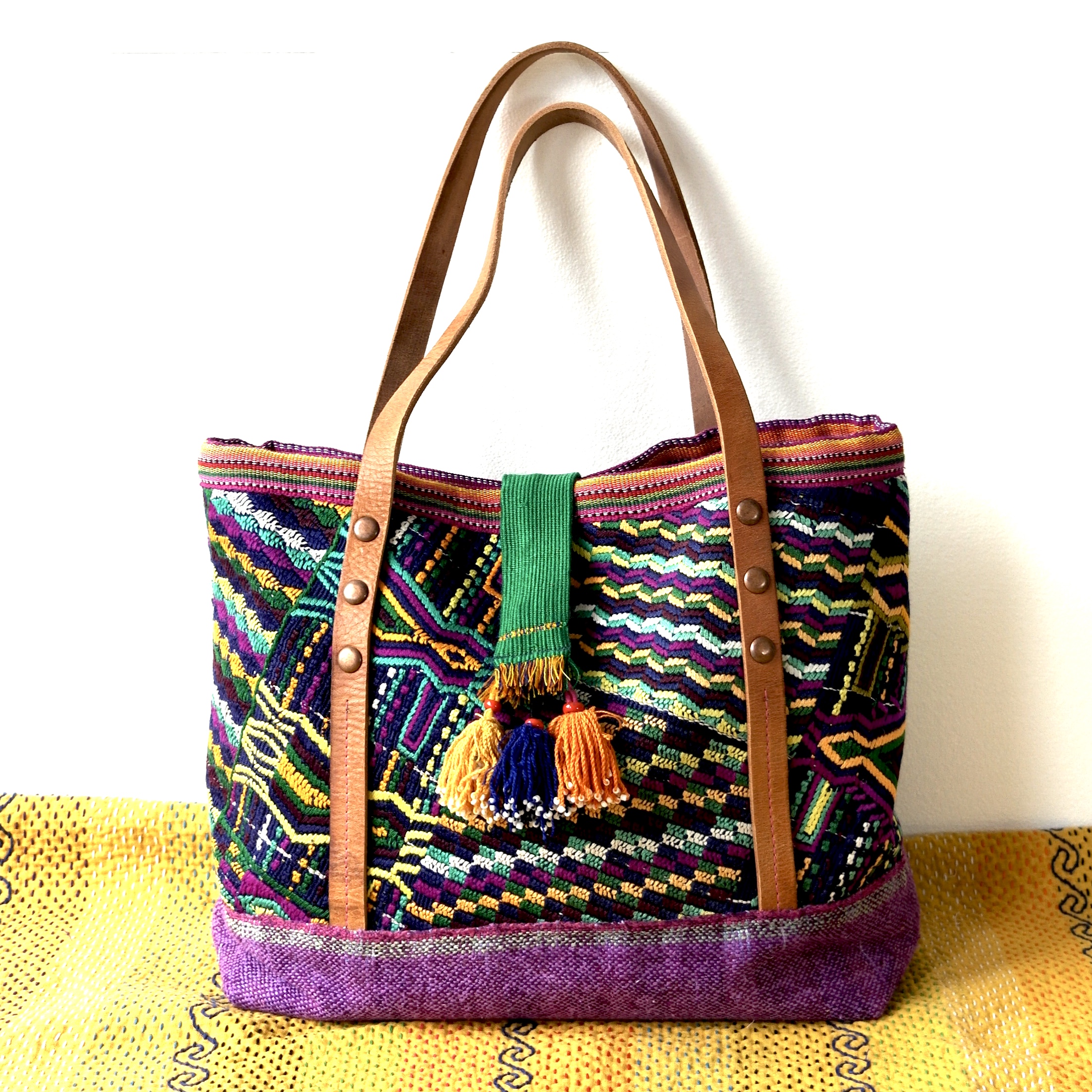 Huipil Tote
free standard shipping worldwide!
the huipil totes are created from hand-woven or hand-embroidered vintage huipils from guatemala, combined with a range of recycled, ethnic materials.
our one-of-a-kind bags are all handmade, mostly from recycled materials. our favourite ingredients are vibrant vintage fabrics from all around the globe, combined with second-hand materials we find around the corner. tribal textiles, vintage linen, old leather belts and reins and cast-off sewing notions - anything goes. if we have to use something new, we make an effort to find fairly and sustainably produced materials.
curious, what materials we used to make this particular bag? feel free to enquire!
as our products are recycled, they may show signs of wear, such as staining, patches or mended spots. we consider these as patina of fondness rather than imperfections!
measurements
height: 29cm or 11 inches
width: 38cm or 15 inches
depth: 12cm or 5 inches
strap length: about 50cm or 20 inches
sold out