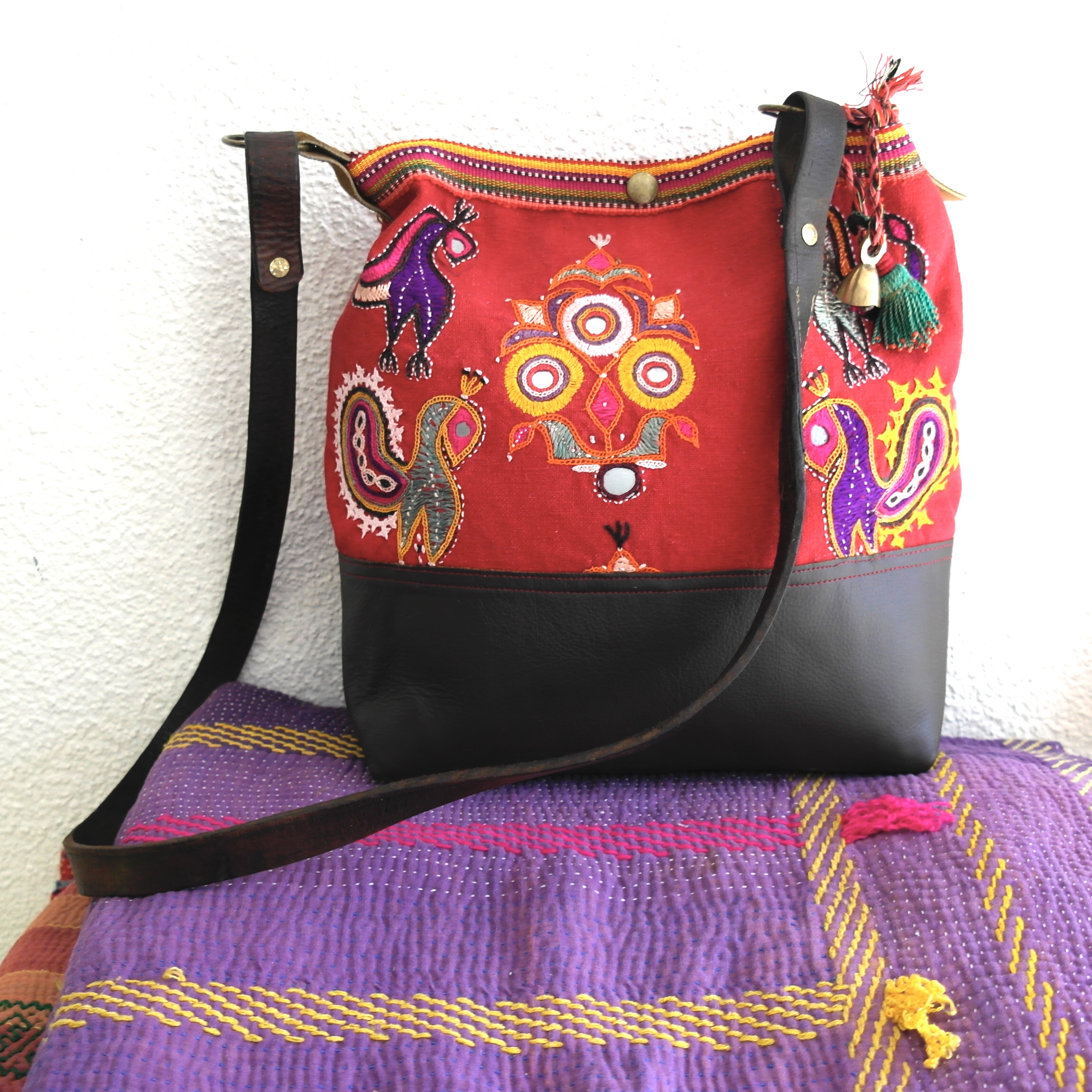 Fusion Bucket
free standard shipping worldwide!
the fusion buckets are created from vintage textiles from a variety of cultures around the globe. this particular bag features parts of a gorgeous, vintage banjara skirt with embroidered motifs and mirror work from india, a bottom made from leather scraps, some mexican, handwoven trim, khadi cotton on the inside and part of a vintage horse rein.
as our products are recycled, they may show signs of wear, such as staining, patches or mended spots. we consider these as patina of fondness rather than imperfections!
measurements
height: 31cm or 12 inches
width: 31cm or 12 inches
depth: 10cm or 4 inches
strap length: as long as you choose!
sold out