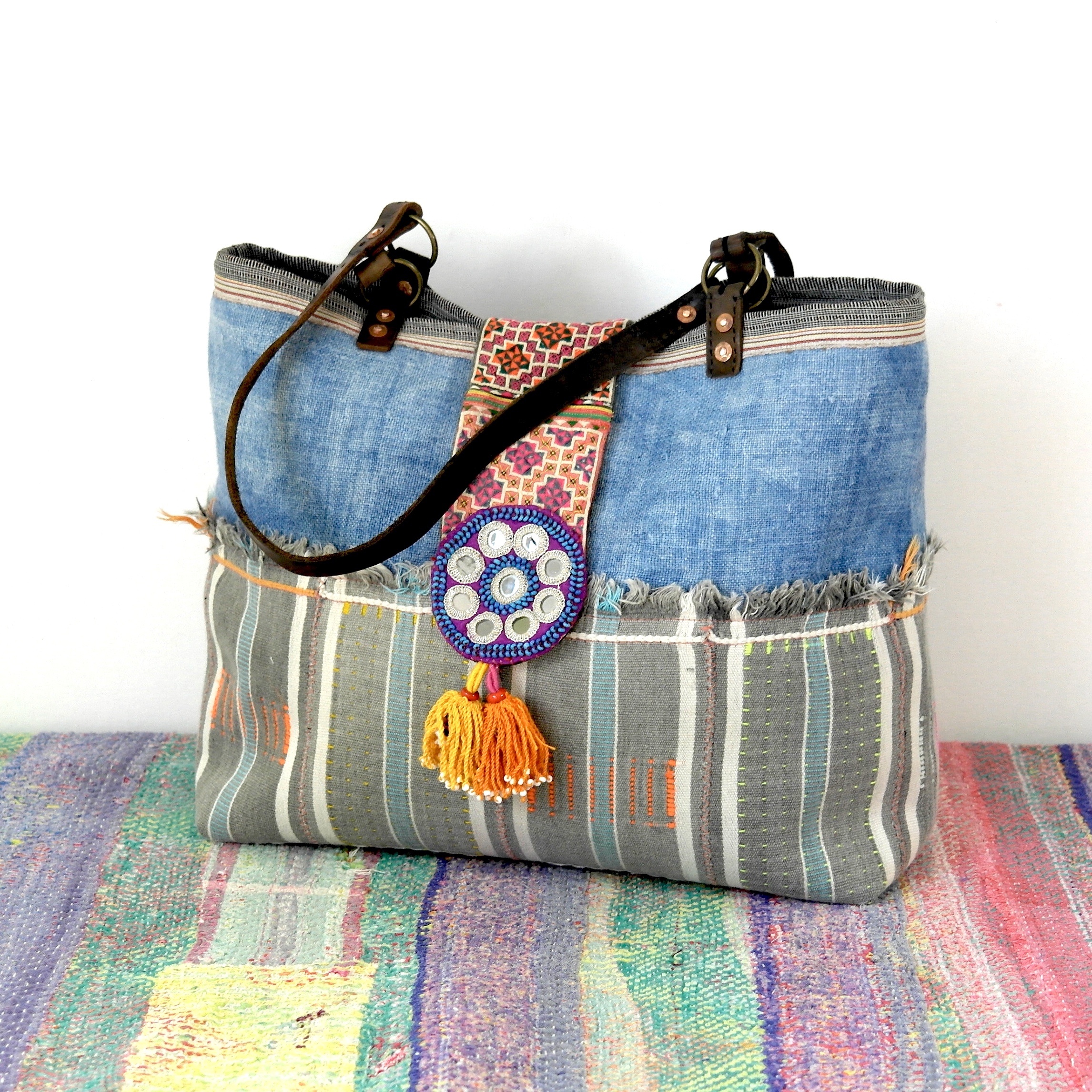 Fusion Tote
free standard shipping worldwide!
the fairly fusion totes are created from vintage textiles from a variety of cultures around the globe. this particular bag features parts of a baoule blanket from the ivory coast, a hmong panel from vietnam as flap closure, a beaded kuchi medallion, some beautiful, hand-woven hmong hemp from vietnam, indian khadi fabric on the inside and vintage army leather straps from switzerland.
as our products are recycled, they may show signs of wear, such as staining, patches or mended spots. we consider these as patina of fondness rather than imperfections!
measurements
height: 29cm or 11 inches
width: 38cm or 15 inches
depth: 12cm or 5 inches
strap length: about 50cm or 20 inches
sold out